Stay at our farm in the heart of Southeast Iceland, only 7km east of Höfn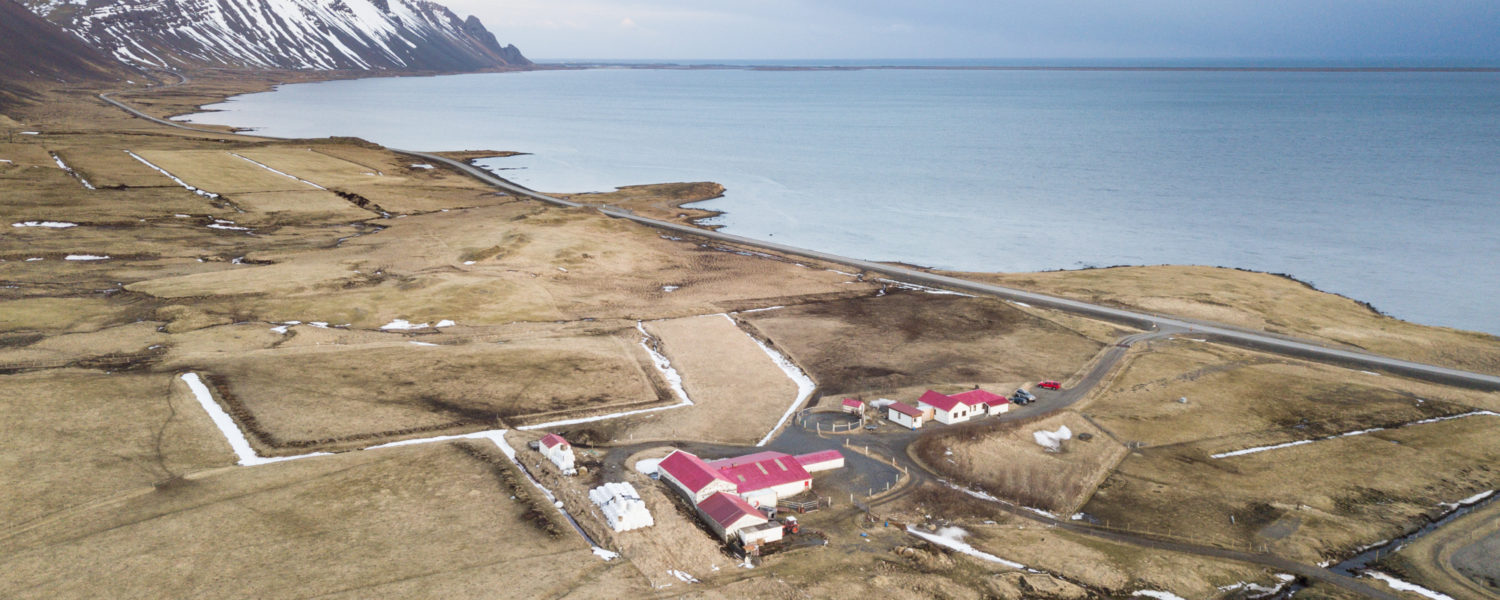 About Us
Dynjandi offers accommodation in a beautiful and quiet environment, next to the Skarðsfjord and the famous Stokksnes peninsula. Hiking trails and a multitude of adventures can be had nearby, amongst others superjeep tours, glacier hikes, snowmobiling and kayak tours. Our location is a great starting point for day tours to Jökulsárlón, Stafafell mountains, Stokksnes, Hvalnes, Papós, Lónsöræfi, and many other destinations!
Our guest house is embedded in our farm, where we primarily breed horses but also have sheep and chicken. Our guests are welcome to join us in our farm work and meet the animals up close!
There are three double rooms, each with its own detached bathroom. All rooms are equipped with a water kettle, tea, and coffee while our breakfast room also has a microwave and refrigerator. Breakfast is included in our room rates. A number of restaurants and cafés are situated in the town of Höfn, about five minutes by car.
We are open all year!
Rooms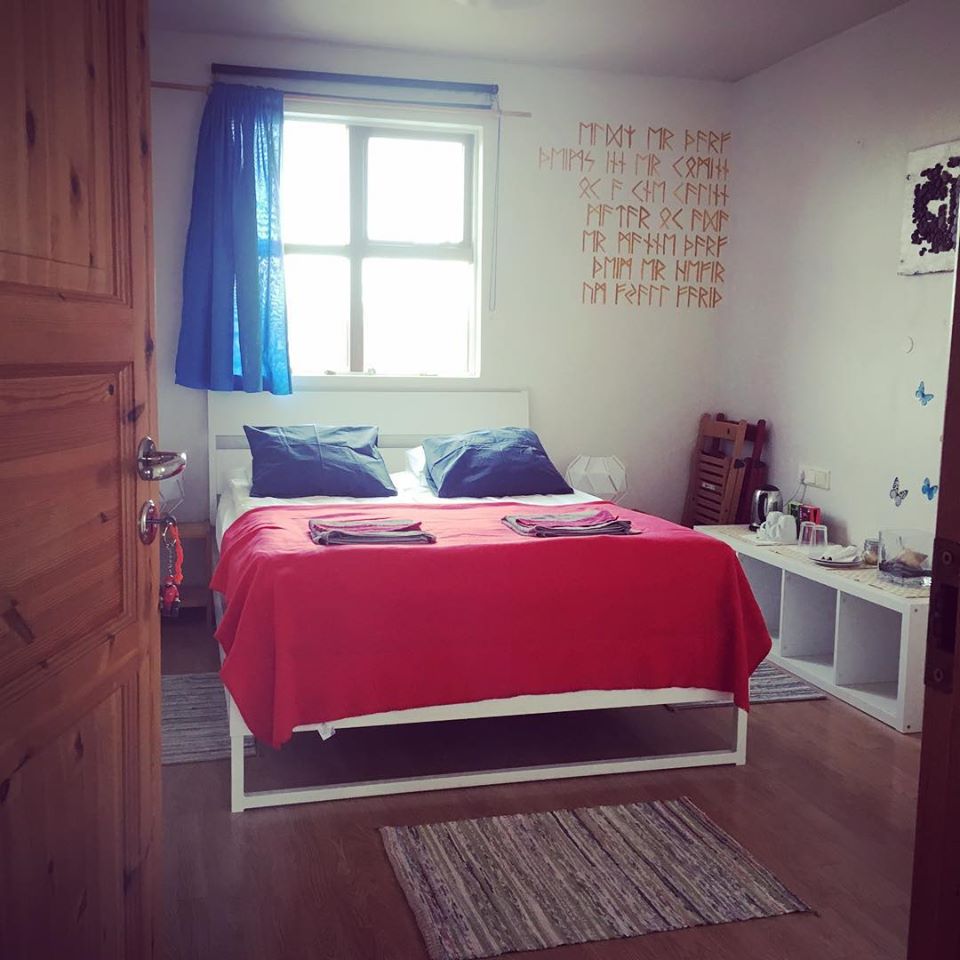 With only three rooms, our guest house guarantees you a quiet and relaxing stay. Two of our rooms have double beds, and one is equipped with two single beds.
Send us an email at info@dynjandi.com for detailed information and booking.
Contact